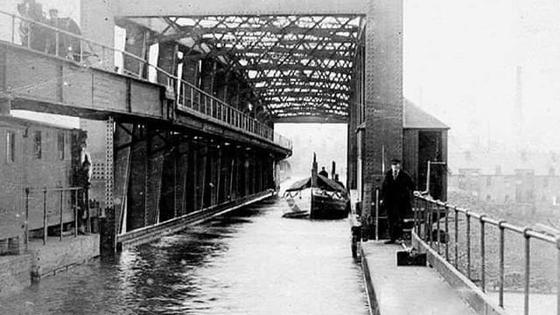 Saturday, July 20, 2019 -

11:00

to

15:00
Join local expert guide and award-winning home baker Elizabeth Charnley on this very special walking tour to celebrate the 258th Anniversary of the opening of the Bridgewater Canal. Discover the influence that it had on industry, travel and the lives of people both locally and not so local in the home of the Eccles cake.
Come and 'gongoozle' at the 'castle in the air'. Walk in the footsteps of great inventors, engineers, nobility and royalty. Visit the cradle of the industrial revolution and the world's oldest railway pub.
The route takes in the Bridgewater Canal, Worsley village, Worsley Woods and the walkway created from the Manchester to Wigan branch of the world's oldest mainline passenger railway, the Liverpool & Manchester, all brought to life through the stories of the people who helped shape the area and also left it - just how far could you travel with your ticket bought in Worsley? There'll even be an opportunity to see one of James Nasmyth's legendary steam hammers up close.  
This specially extended tour includes steps and a couple of short, steep sections but it is all on well-made paths and the canal towpath. There'll be plenty of stops during the four hour walk, and it all ends in the Queen's Arms, an unspoilt traditional pub where you can treat yourself to a drink to accompany a complementary home-made Eccles Cake!
Starting at Barton Aqueduct Pocket Park, the walk heads into Worsley and then finishes at the Queen's Arms pub off Green Lane, Patricroft. 
Please note this tour is delivered by Bridgewater Guided Tours, tickets cost £12.45 and bookings can be made at their Eventbrite page.