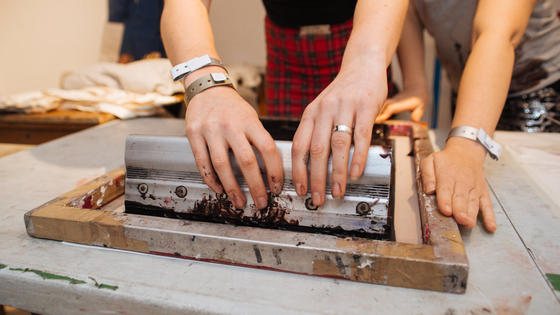 Sunday, December 3, 2017 - 09:30

to

Thursday, December 7, 2017 - 15:30
Worsley Court House, Barton Road, M28 2PB
We've lined up a host of modern day artists including a screen printer, willow weaver, jewellery maker and artisan wood worker to help you create uniquely crafted pieces in a series of masterclasses in the beautiful  setting of Worsley Court House.
When the Bridgewater Canal opened in 1761, the surrounding areas became a hive of industry to support the canal and the coal mines.  Worsley Green which is now pretty and peaceful was once a busy, noisy industrial yard with blacksmiths, sail makers, sawyers and basket weavers.  Much of this has now gone but the skills and interest in crafting are very much alive today and we hope you will join us in this mini craft-revival this Christmas. 
Look at our What's On events page http://www.est1761.org/events to find out more and book yourself a place.