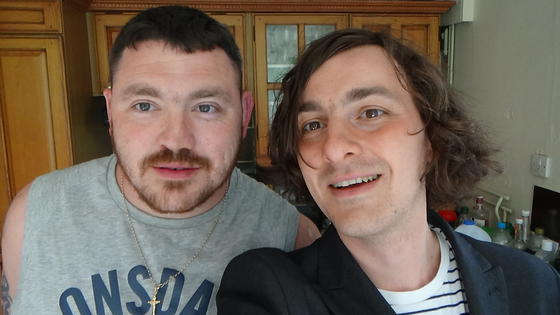 Aware that poetry isn't a proper job, Rowan McCabe decided to create his own and became the world's first Door-to-Door Poet.
Knocking on strangers' houses, he asks what is important to them; he then goes away and writes a poem about this, free of charge, before bringing it back and performing it on their doorstep.
In Spring 2018, Rowan McCabe travelled the length of the Bridgewater Canal through Salford, knocking on doors as he went.
Find out what happened when the world's first Door-to-Door Poet knocked on strangers' doors along the world's first true canal and asked them "What does the Bridgewater Canal mean to you?"
Read Rowan McCabe's Blog 1 and Blog 2 when he visited Barton.
And Blog 1 and Blog 2 when he travelled along the towpath to Worsley.
Rowan also performs on stages as well as doorsteps. He's appeared at Glastonbury Festival and the Royal Albert Hall as well as performing in Salford at the Bridgewater Weekender 2018.
In July 2018 this project was featured on BBC North West Tonight.