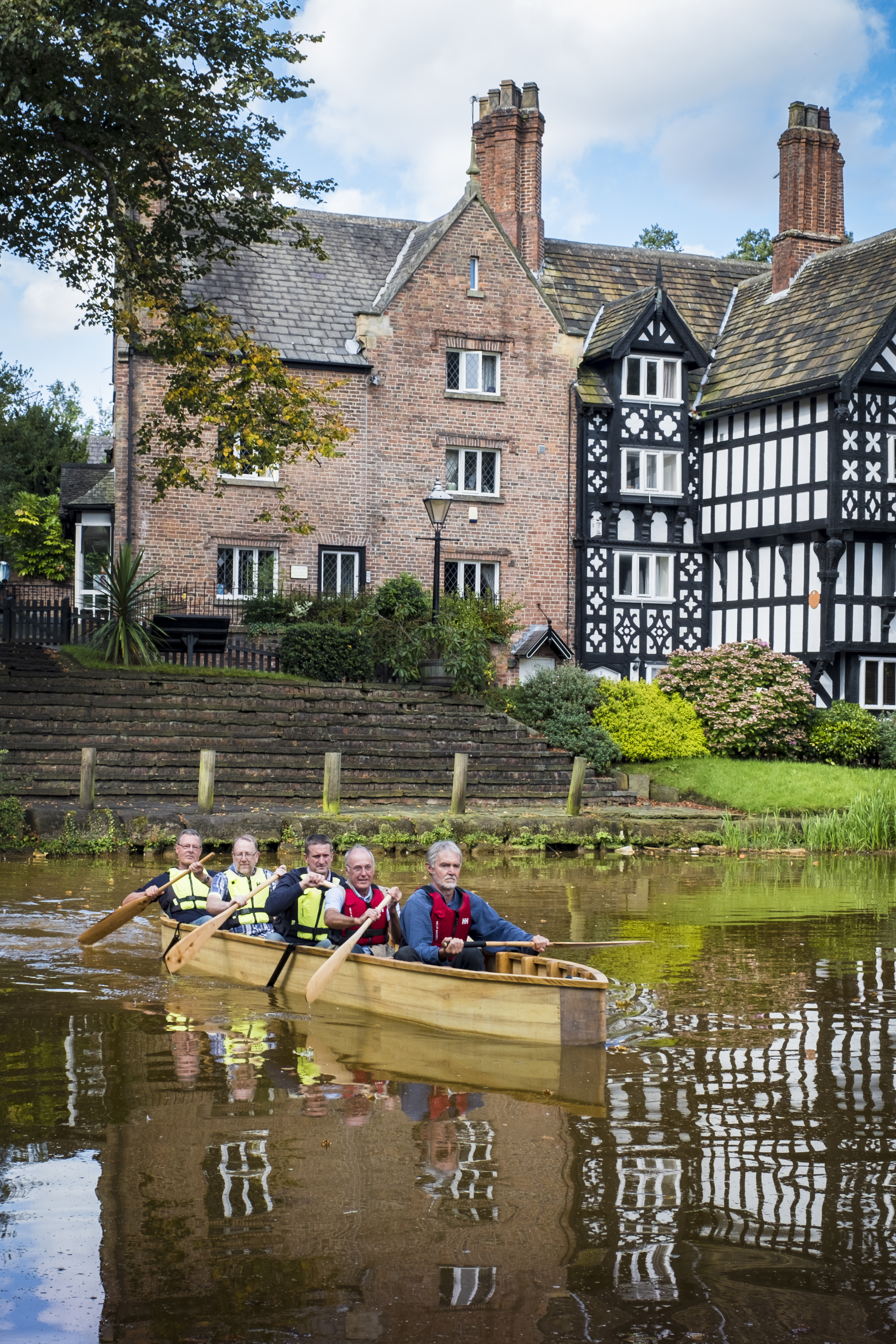 In 2016 and after a year in the making, Minecrafting,our ambitious Est.1761 project to build a boat had a successful maiden voyage.
The boat was named The Volunteer, a name chosen by the men who built her and the naming ceremony dispensed with the usual bottle of champagne in favour of a bottle of Salford brewed beer from local brewers First Chop Ale.
Five of the nine men who built the boat steered her on her first journey along the canal between Worsley and Boothstown using oars which they'd also crafted themselves.
The boat took over 700 hours to build, is 20 foot long and used ash, poplar and beech wood and traditional craft techniques in the construction.  The design was inspired by the starvationer boats used in the Duke of Bridgewater's coal mines – so called because of their protruding ribs. This new boat is not a replica but is about creating a living piece of heritage and writing another chapter in the history of this remarkable canal.
The men were supported by Start Creative, a social and creative enterprise, which helped them learn traditional hand-craft techniques. 
The finished boat is now on display in Nailmakers' Basin off Worsley Road, Worsley.    
If you would like more information please contact bridgewatercanal@salford.gov.uk or phone Kate on 07966 316446.
We are grateful to The Trusthouse Charitable Foundation for providing additional support to this project.
The Maiden Voyage of The Volunteer from Salford Canal on Vimeo.