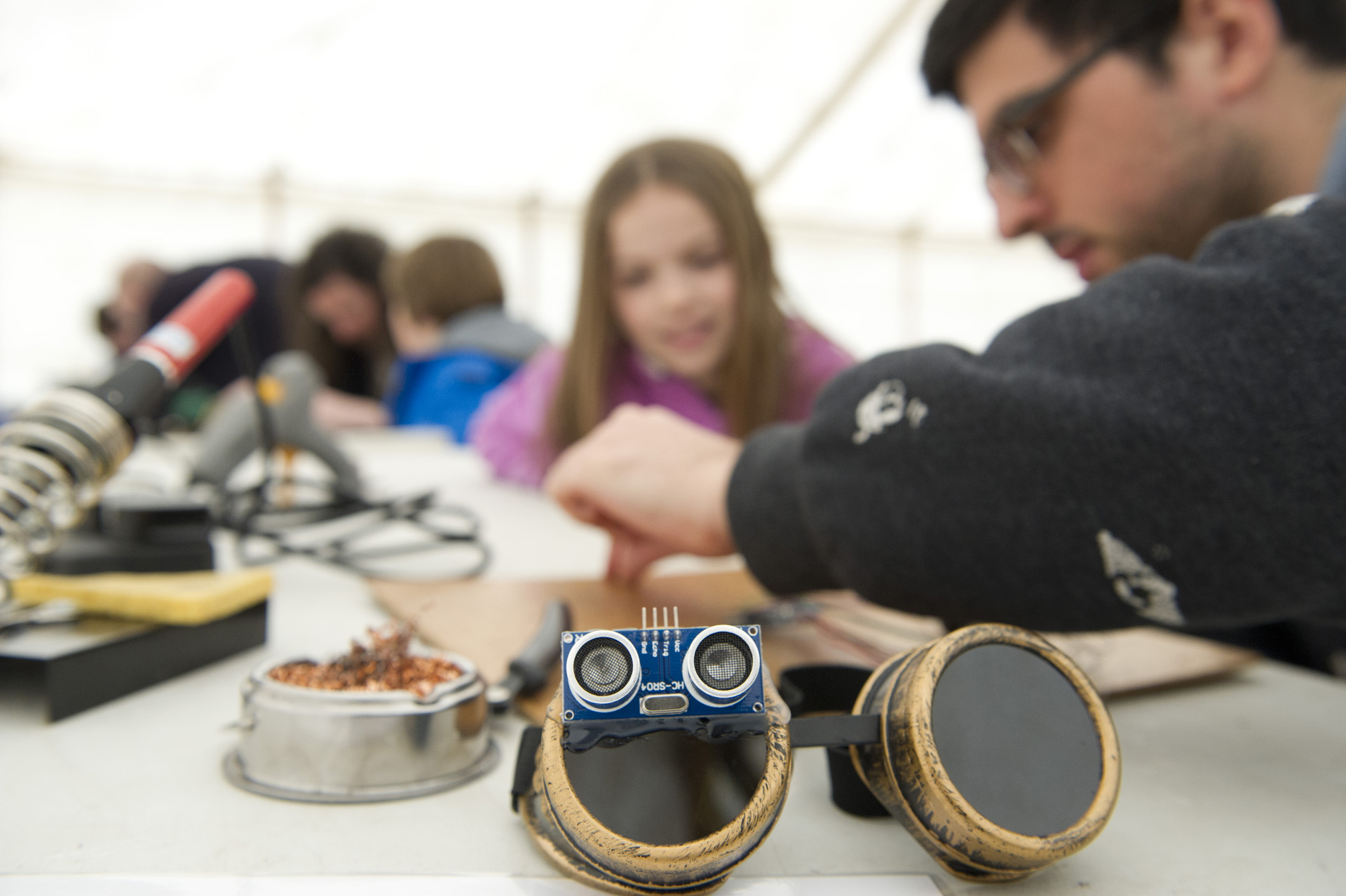 With the Bridgewater Canal being built on innovation, invention, feats of engineering and imagination, we were keen to get involved in British Science Week 2016.  
During a beautifully sunny March we welcomed 140 Salford primary school children to Duke's Drive to experience learning about nature, science and technology.
The inspiration for the week came from the British Science Week 2016 focus on all things batty. There are plenty of bats to be found along the canal and Worsley Delph is home to one of only three Daubenton's Bat maternity roosts in Greater Manchester. So what better way to celebrate this than using cutting edge technology to make bat goggles?
We commissioned MadLab to deliver four days of workshops to help children see like a bat! The process involved wiring arduino circuit boards, attaching buzzers, soldering, programming the arduino micro computers using coding and then making amazing looking bat goggles with all important bat ears.
When wearing the goggles the children were indeed as blind as bats which is when all the computing came into its own, with the buzzer beeping as they came close to an object. This process mimics echo location, giving the children a real experience of how bats navigate using sonar.
Once completed the children had lots of fun playing blindman's buff in the wonderful meadow area of Duke's Drive.
We are planning more events like this so if you are a Salford primary school do get in touch to register your interest in future science and engineering activities.