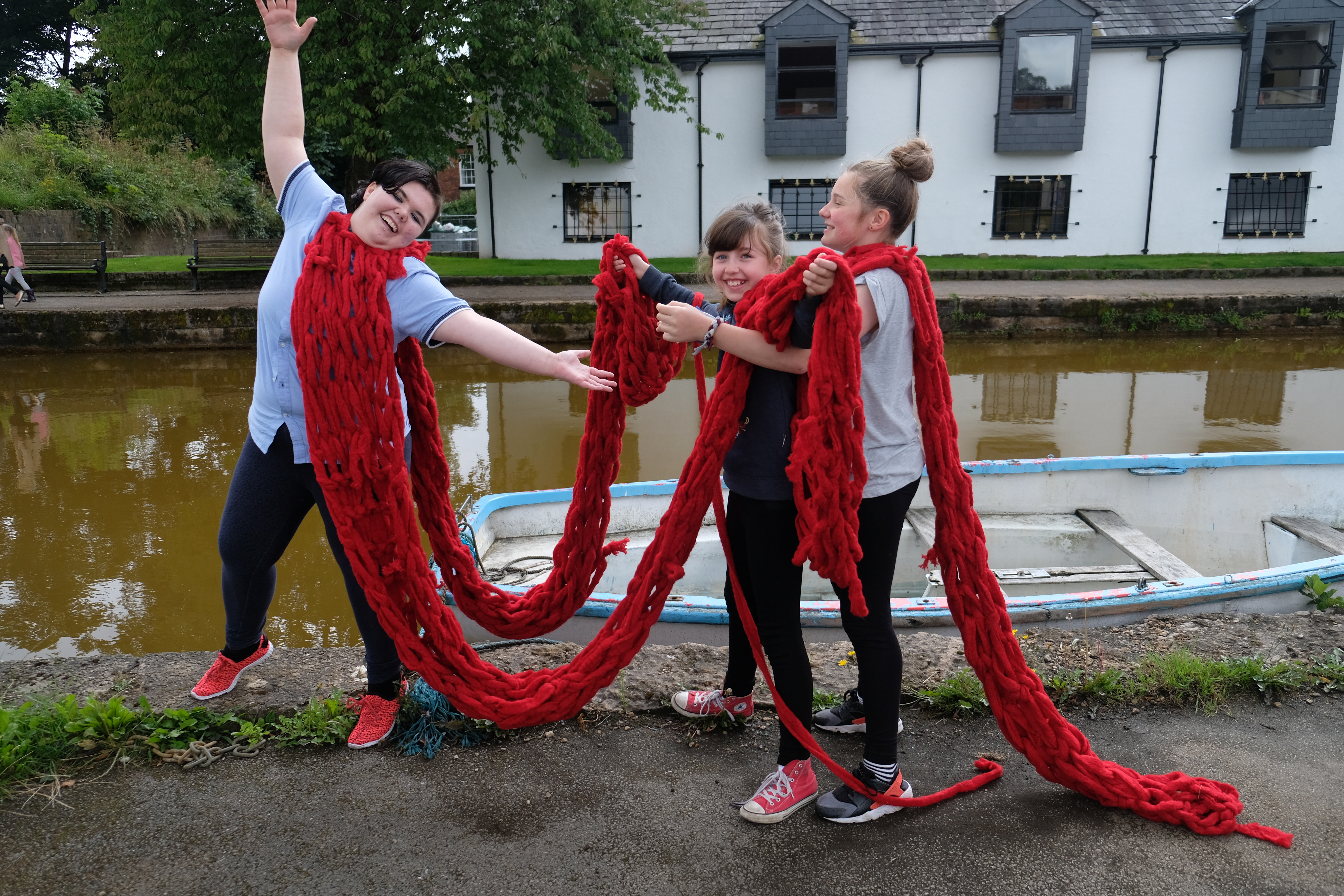 A four-session intervention project that aimed to connect young people to the Bridgewater Canal through creative sensory play and processes.
What we see, what we find, what we feel, what we create.
Over summer 2016, a group of young people from Eccles Girls Group worked with artist Sarah Marsh to explore the Bridgewater Canal and its waterways through Patricroft, Eccles and Worsley. Their journey was documented through object collecting, drawing and photography. Whilst on a canal barge the group learnt how to arm-knit; creating long, wavy structures with chunky yarns.
Inspired by this technique, the idea developed into experimental, wearable art that was modelled and exhibited on the canal! This project allowed the young people to think creatively, developing skills and confidence to be woven into other parts of their lives.
The artwork produced was installed in an empty shop in Eccles Shopping Centre during September and October 2016 and received many favourable comments.
The project was delivered with the support of Salford Integrated Prevention Hub which is a partnership between Integrated Youth Support Services, Greater Manchester Police and Greater Manchester Fire & Rescue Service.