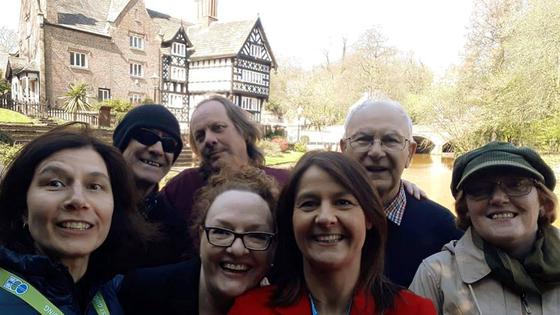 If you are looking for a guided tour around the Bridgewater Canal in Salford area, Bridgewater Canal Guided Tours are a collective of knowledgeable local guides who offer a regular programme of guided tours in the Bridgewater area. The tour guides are all accredited as Green Badge Guides for Salford's Bridgewater Canal by the national Institute for Tourist Guiding.
Find out more about the Bridgewater Canal's unique heritage with the friendly experts from Bridgewater Guided Tours. Discover the picturesque village of Worsley, Monton's lighthouse, Boothstown Marina or the world's only swing aqueduct at Barton!
Look out for details of their upcoming tours on their Facebook and Twitter pages. Or if you are a group looking for a bespoke tour then contact them directly at bridgewatercanalguidedtours@gmail.com to find out more.
Their next walk takes place on 15 June 2019 from 2.15pm - 3.45pm and is a chance to explore Worsley's hidden gem St. Mark's Church, followed by a walk on 21 June from 2.30pm - 4.00pm to Explore Worsley a place of calm tranquillity that was once a catalyst for a world revolution.